Man and Van West Wimbledon Moving SW20 Made Easy: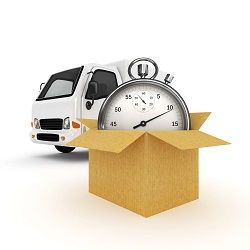 Many West Wimbledon movers require only a modest-sized vehicle when moving day comes around and our removal company is able to provide just that, along with a very efficient service to help you complete your relocation in the time you want, and with as little effort and stress as possible. If you call 020 8610 9345 you can get a free quote today for our SW20 man and van removals, and that quote will include the cost of insurance cover for your belongings whilst they are in the capable care of our movers and in our removal vans.

South-west London contains a high number of private tenants and students, along with couples and small businesses and not everybody requires a large removal van and a vast team of handy movers when they are relocating. If you're moving out of a furnished apartment and just have a lot of boxes, or if you've only got a modest amount of furniture, West Wimbledon Removals's man and a van will be able to help you move in London very easily. We don't overdo things if we don't have to and our goal is to keep everything well within budget for you when you are moving.

Our removal vans come in a range of sizes but all of them have ample space in the rear. There is always a great deal of room to stack furniture and every single one of our handy movers is au fait with the complexities of stacking oversized items in an optimum and economical manner to ensure that space is maximised. You'd be surprised at just how much we can fit into our removal vans! If you call 020 8610 9345 and tell us how much you are moving, we can usually gauge how large a removal vehicle you will need though in the most tricky cases our movers are happy to come and meet with you and take a stock check.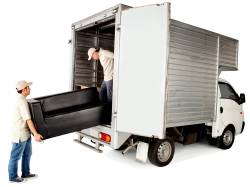 Having the benefit of our handy movers dealing with your SW20 removal is very important. Packing is perhaps the most time-consuming and difficult aspect of moving house and West Wimbledon Removals can help you with all of that as part of our house removals. Our movers would be more than happy to bring you packing boxes and any other materials you need to get your items safely stowed in the right conditions ready for departure. We have thick cardboard boxes, the best and most pop-able bubble wrap you can obtain and tissue paper, to cushion the most fragile and breakable items in each box.

Our man and van movers can help you with your packing, and we are always very careful not only in the way that we handle your belongings, but in terms of how they are organised. You can call 020 8610 9345 to book your packing and boxes service with us and we'll gladly give you some help in putting it all together. When you are looking for help with the trickiest parts of moving house, our movers can use their skills and experience to help you through it.

One other example of our usefulness is our ability to manoeuvre furniture through doorways and stairwells, a key skill to exploit in any removal company. You can get your bulkiest items of furniture dismantled with the help of our handy movers, and this is often a big help to tenants and students who are not very comfortable with breaking up large items into smaller pieces for fear of damaging them. To book our West Wimbledon man and van moving services in London, all you need to do is call us on 020 8610 9345.